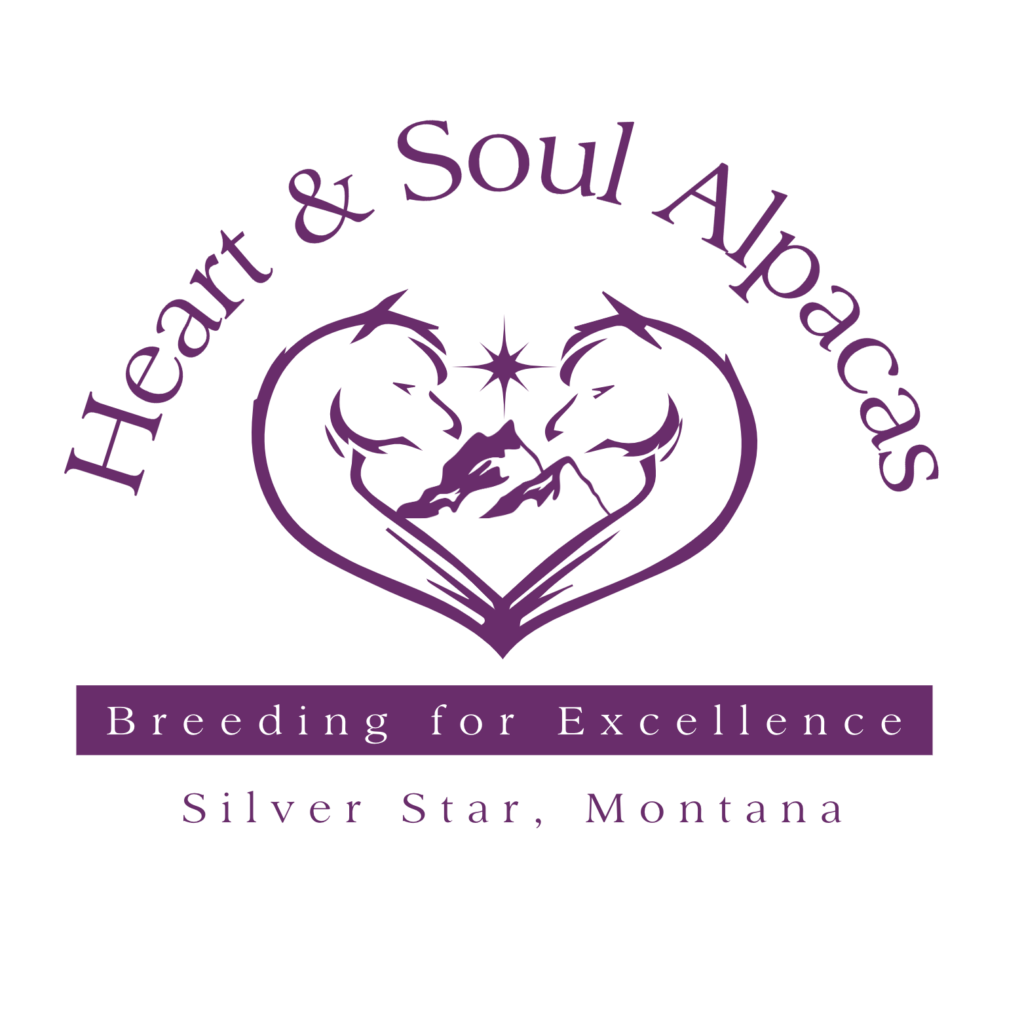 Russell Ratti & Karen Ball
26 Bench Road
Whitehall, MT 59759
(530) 559-7223
heartandsoulalpacas@gmail.com
HeartandSoulAlpacas.com
Heart & Soul Ranch is located in the heart of the big sky country in Silver Star, Montana.
Honesty and Integrity are at the heart of our business. We offer only products and animals that we are proud to carry our name.
We have been in the alpaca business since 2002 and have worked diligently to pick our breeding stock from only the top genetic lines coming from all over the United States. We raise both Suri & Huacaya alpacas.
Our Huacaya focus and passion is impeccable fiber in gray. We have worked hard since 2007 in Achieving Grayteness in gray! Our Suri focus and passion is fineness, handle and luster in light colors in order to be able to dye our unique suri fabric. Our goal is that with each generation we are improving in the traits we breed for, solid conformation, soft handling uniform fiber and lasting fineness. We put our Heart & Soul into this lifestyle we call amazing!
We love what we do and love to share it with others. Mentoring new breeders is something we are very passionate about as we believe getting the right start makes a huge difference. The measure of our success is in the success of our clients and we do everything we can to make that happen.