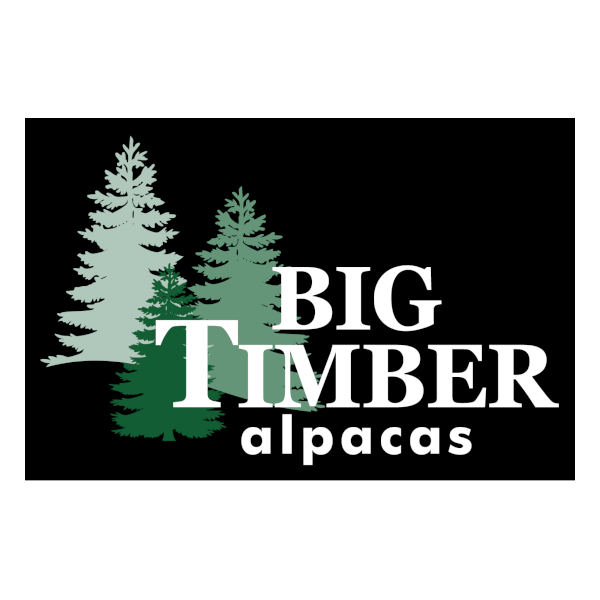 Kevin and Sue King
29400 SW Heater Road
Sherwood, OR 97140
503-799-6941
sue@bigtimberalpacas.com
bigtimberalpacas.com
Big Timber Alpacas resides among the tall firs on Parrett Mountain near Sherwood, Oregon, about 25 miles southwest of Portland. We love working with both experienced and new breeders located inside and outside the US to provide them the best alpacas to suit their needs.
Our breeding program focuses on proven elite white and color genetics to produce champion alpaca bloodlines. Our mission is to produce the highest quality alpaca seed stock: conformationally correct and healthy; uniform, dense and finely fibered, good-natured alpacas. We are proud that 100% of our white foundation herd has Top 1%- 5% rankings in the 2021 EPDs. In addition, 100% of our color herd including blacks and browns has at least Top 25% EPD rankings. We believe in using quantitative data tools, including histograms, EPDs and skin biopsies, to measure the success of our breeding program and improve our seed stock with every generation. We shear and test all our alpacas every year, including Suri juveniles, to accurately assess annual fiber trait progress and to utilize the fiber in our products. We use the Suri Network S.H.I.P tool to independently evaluate our Suri alpacas by outside experts. Data-driven breeding decisions ensure quality results and drive our breeding program advancements.
Big Timber alpacas compete in top national shows winning championships, judges choice awards and "Advanced Fleece" awards. We are honored to be the recipient of the 2020 AOA Light Suri Male Supreme Champion, the 2019 AOA Heirloom Breeder Cup and 2019 Suri Network Diamond Breeder Cup Awards, and the 2018 Futurity Reserve Suri Small Breeder Award.
BIG TIMBER ALPACAS: ELITE GENETICS, EXCEPTIONAL ALPACAS!