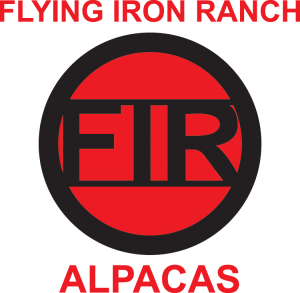 Christine Brown – Jim Head
4019 County Road 1
Montrose, CO 81403
(214) 450-9452
alpacas@flyingironranch.com
FlyingIronRanch.com
Flying Iron Ranch is located on the beautiful western slope of Colorado, 35 acres high on a mesa in Ouray County. Owned and operated by Christine Brown and Jim Head since 2014, our journey began with four foundation female alpacas. Over the past 8 years we have quickly evolved into a state-of-the-art program that is home to over 60 select alpacas. Our alpacas feature remarkably diverse and elite bloodlines, Hemingway, Jeremiah, Zephyrus, Titan, and Quechua, just to name a few. We constantly strive to breed, show, and sell the highest quality alpacas that we can. Flying Iron Ranch offers herdsire breedings to all 10 of our champion males. We also offer for sale some of our very best females and their offspring, many champions themselves. Flying Iron Ranch is heavily involved in Colorado agritourism, as we conduct many farm tours and community special events. At Flying Iron Ranch, we are committed to alpacas as a fiber industry. As such, we produce our own unique alpaca products and select sourced items that are available in our farm store as well as at nearby festivals and events. Flying Iron Ranch welcomes you to visit our beautiful ranch and ignite your breeding program today!